Housing Assistance for Families in Need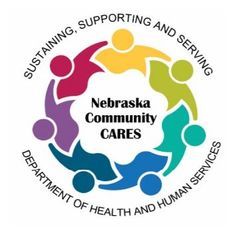 Nebraska Housing Developers Association has received a federal COVID-19 Relief Funding grant from the Nebraska Department of Health and Human Services to provide housing assistance to families and housing providers impacted by the pandemic and recession. This project is supported by funding from the Coronavirus Aid, Relief, and Economic Security Act (CARES Act) from the U.S. Department of Treasury and the Nebraska Department of Health and Human Services (CFDA Number 21.019).
If you or your family has been financially impacted by the pandemic due to a loss of job, loss of hours, or an inability to work due to a need to provide care to children or family members, or if you have significant healthcare costs, and you are behind in your rent or mortgage, you may qualify for housing assistance. 
Please complete the online assessment below to begin your application for housing assistance: 
Eligibility:
Any Nebraska Resident who has unpaid rental or mortgage expenses from April 2020 through the end of the year may be eligible for assistance. 
Need help applying?
For those who cannot complete the online application, please contact info@housingdevelopers.org or call Amber Marker at 402-435-0315 ext. 2. 
Eviction Prevention:
On September 4th, 2020, the Federal Centers for Disease Control and Prevention (CDC) issued an order halting residential evictions for non-payment of rent if certain conditions are met. An eligible tenant needs to sign a declaration and send it to their landlord. You can find the CDC Order HERE.
If you are at risk of eviction or behind on your rent, you should contact Legal Aid of Nebraska to find out if you are eligible for eviction protection.